Setting Your Project Up For Success
Recorded: Wednesday June 8th at 10AM PST with Brian May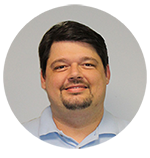 One of the most crucial elements of a successful development initiative is creating a project plan. In part one of our 'What is Code Transformation' series Brian May, walked us through how to align business and technical needs and create an agile roadmap. The next step is laying the groundwork for a long-term initiative such as transformation. Time invested in this stage has a massive impact on preventing overruns and rework.
In this session you will learn about:
Organizing your project with the flexibility necessary to remain agile
The tools and environment for continuous integration and continuous deployment
Automated testing and its importance
Building a transformation team
Missed part one? Check it out here.