Originally aired on March 25, 2020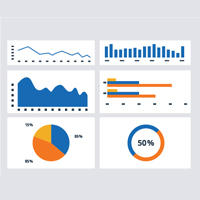 One of the top requests end users have for IT is to have easier access to business data. Too often, business data is locked away in disparate databases and platforms, as well as managed by different development teams.

It's time for an easier and faster way to unlock this data and empower your business teams with information to make your business run smoother, be more connected, and stay more competitive.

Join us for this webinar to learn about how you can use Node.js and NodeRun to:
Quickly create data-driven business dashboards
Reduce software development time-to-market with a streamlined approach that requires fewer developers
Create applications to access data from multiple sources, including relational databases and RESTful API
Make the data visually appealing with charts, grids, and other widgets
Fill out the form to watch now!