Now on-demand: Aired on February 14 @ 10:30am PT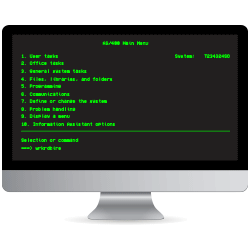 Roses are red, your UIs are green… It's time to make your apps proud to be seen!

Whether you have green screens or a drab GUI, your outdated apps can benefit from modern source code, modern GUIs, and modern tools.

Profound Logic's Alex Roytman and Liam Allan are here to show you how Free-format RPG and Node.js make it possible to deliver applications your whole business will love.

In this webinar, you'll learn how you can use both Profound UI and Profound.js to:
Transform legacy RPG code to modern free-format RPG and Node.js
Deliver truly modern application interfaces with Profound UI
Extend your RPG applications to include Web Services and NPM packages with Node.js
This webinar will include a live product demonstration and Q&A with the presenters.