Originally aired on July 11, 2018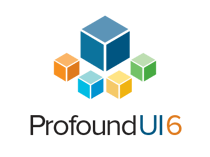 Whether you want to modernize existing RPG applications or develop brand new IBM i (AS400) applications, you can do it with Profound UI.
The Profound UI software suite makes it easy to develop Rich business applications for both desktop and mobile devices.
Attend this webinar presented by Scott Klement and learn about the new features of Version 6, including:
Refreshed UI and widgets, for aesthetically pleasing creations right out of the box
Custom Widget Sets, helping you maintain a consistent style across your applications
Drag-and-drop Responsive Design, making it easier to develop screens that function well across all devices
...and more!
Fill out the form to watch the webinar recording now.