Originally aired on August 28, 2019 // Presenter: Scott Klement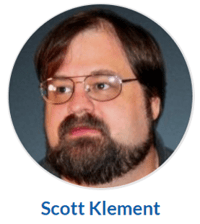 Have you been wondering about Node.js? Our free Node.js Webinar Series takes you from total beginner to creating a fully-functional IBM i Node.js business application.
Part 1 will teach you what Node.js is, why it's a great option for IBM i shops, and how to take advantage of the ecosystem surrounding Node.
Part 2 is available here: https://info.profoundlogic.com/node-dev-tools-wod
In addition to background information, our Director of Product Development Scott Klement will demonstrate applications that take advantage of the Node Package Manager (npm).

Watch our on-demand webinar to learn:
What Node.js is
Why it is popular
Why IBM i developers are using it
The power of the Node.js ecosystem
Fill out the form to watch now!